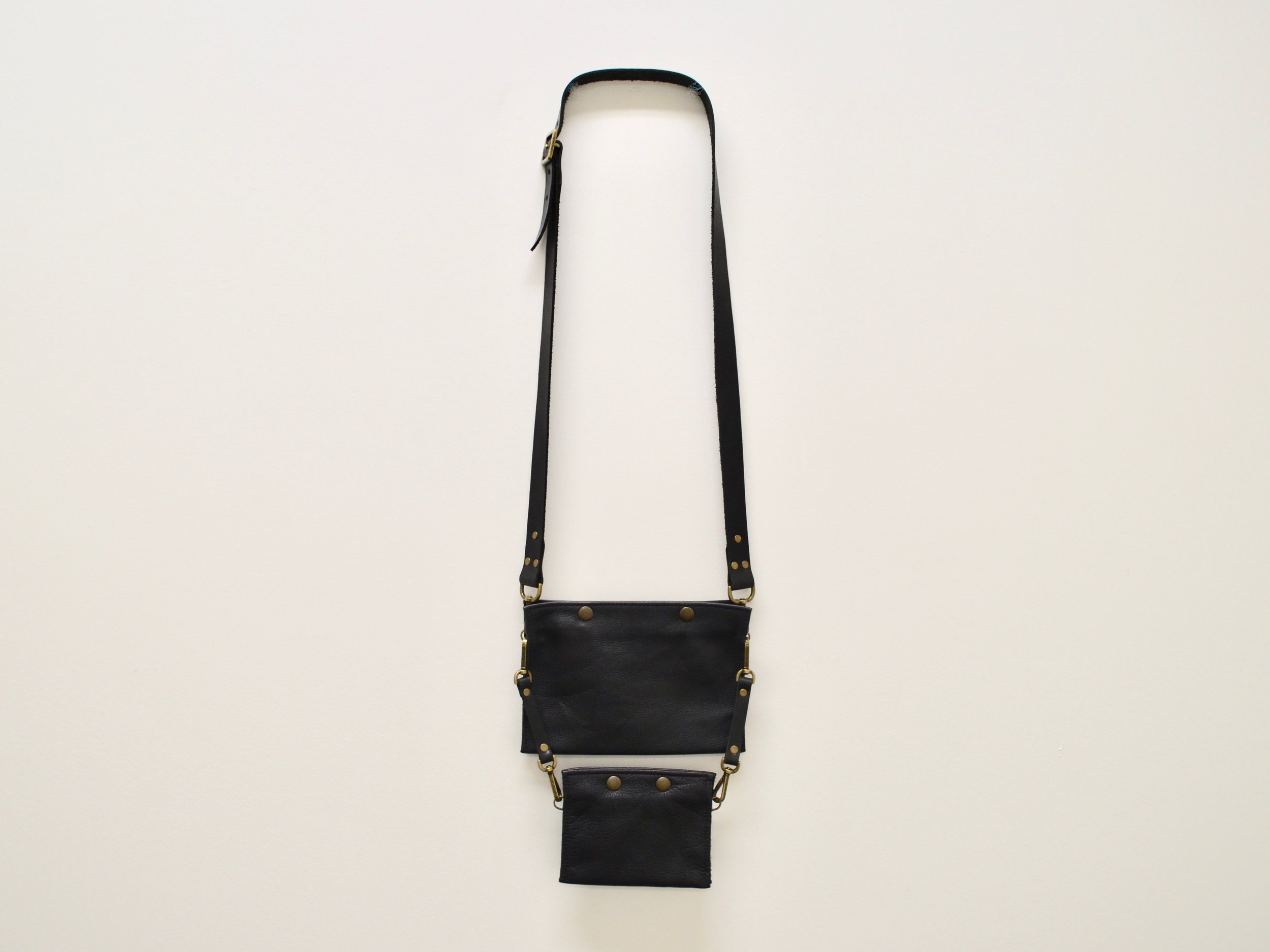 3 pocket pouch combo
Our large zippered triple pocket pouch combo. The colour options indicate what colour handle and keystraps you would like to pair with these beautiful black leather pouches.

This set includes:
1 Large 3 Pocket Pouch
1 Small 3 Pocket Pouch
1 Adjustable Crossbody Handle
2 7" Keystraps

Keep your change, phone or small essentials conveniently tucked away. There are three pockets, the one in the middle is zippered, and all three are closed with the two snaps at the top.
We've added d-rings to both sides so it can be easily clipped to one or two of our keystraps as well as the adjustable crossbody handle. Wear it like a messanger purse or disassemble and simple clip into your bag. With all the different pieces you have a lot of options!
It is important to us that we create as little waste as possible, so all of our pouches are made from the off cuts of our one of a kind leather bags.
Large Pouch Dimensions: 6 1/4" X 9"
Side Pocket Dimensions: 5" X 8 1/2"
Zipper Length: 7"
Small Pouch Dimensions: 4 3/4" X 6"
Side Pocket Dimensions: 3 1/2" X 5 1/2"
Zipper Length: 4"
Handle Minimum Length: 47 1/4"
Maximum Length: 51 1/4"
Leather Width: 1"
Note colour may vary slightly from screen to screen.
Please allow 1-3 days before shipping as we try to ship in batches as we are a small operation. Thank you for your patience.