ooak gunmetal gold leather bag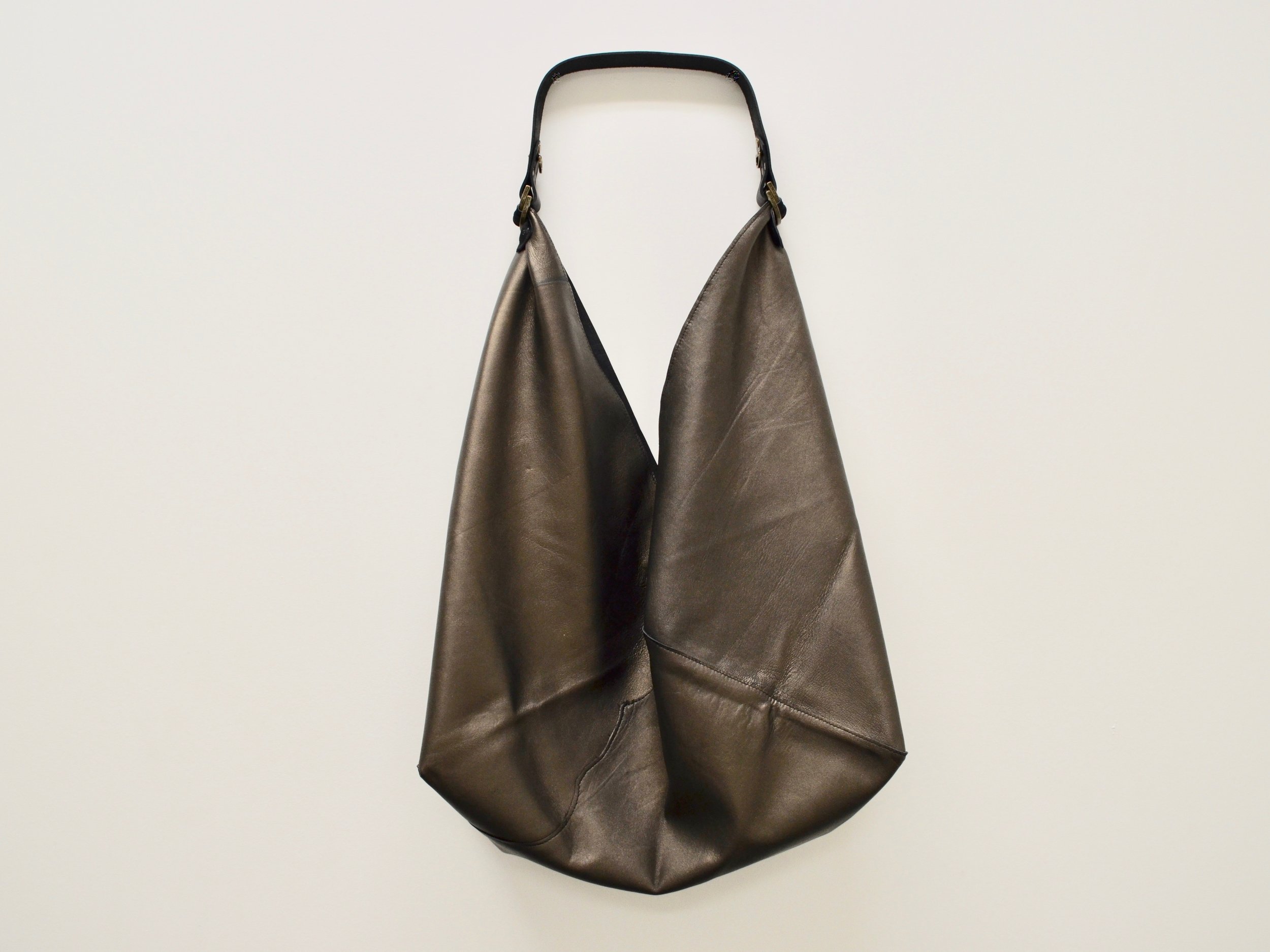 ooak gunmetal gold leather bag
This size Large one of a kind bag is made from a soft gunmetal gold leather that has a slight sheen and subtle texture on the outside. The inside is suede and is a soft black suede. It is made from two pieces of leather and has a beautiful seam running along the bottom.
This is a one of a kind leather bag, utilizing the same pattern we use for our standard Linen Bags. Each one is unique and will never be reproduced in exactly the same way. We may use the same leathers in the future but because each hide is unique, the seaming and sizes will differ according to the nature of each piece of leather.
This bag comes with a Wide Black Leather Handle made of Latigo Leather. The handle has two D-rings on either end for your bag to loop through. There are three attachments points for clipping on a key strap, bottle holster or the 'not just a blanket' carrier. The leather will soften over time but will not stretch a considerable amount. Natural marks, blemishes and slight colour variation should be expected.
Dimensions:
Bag:
24" X 20 1/2" X 8"
Handle:
Length: 21"
Width: 1 1/4"
Note colour may vary slightly from screen to screen.
Please allow 1-3 days before shipping as we try to ship in batches as we are a small operation. Thank you for your patience.