small single pocket pouch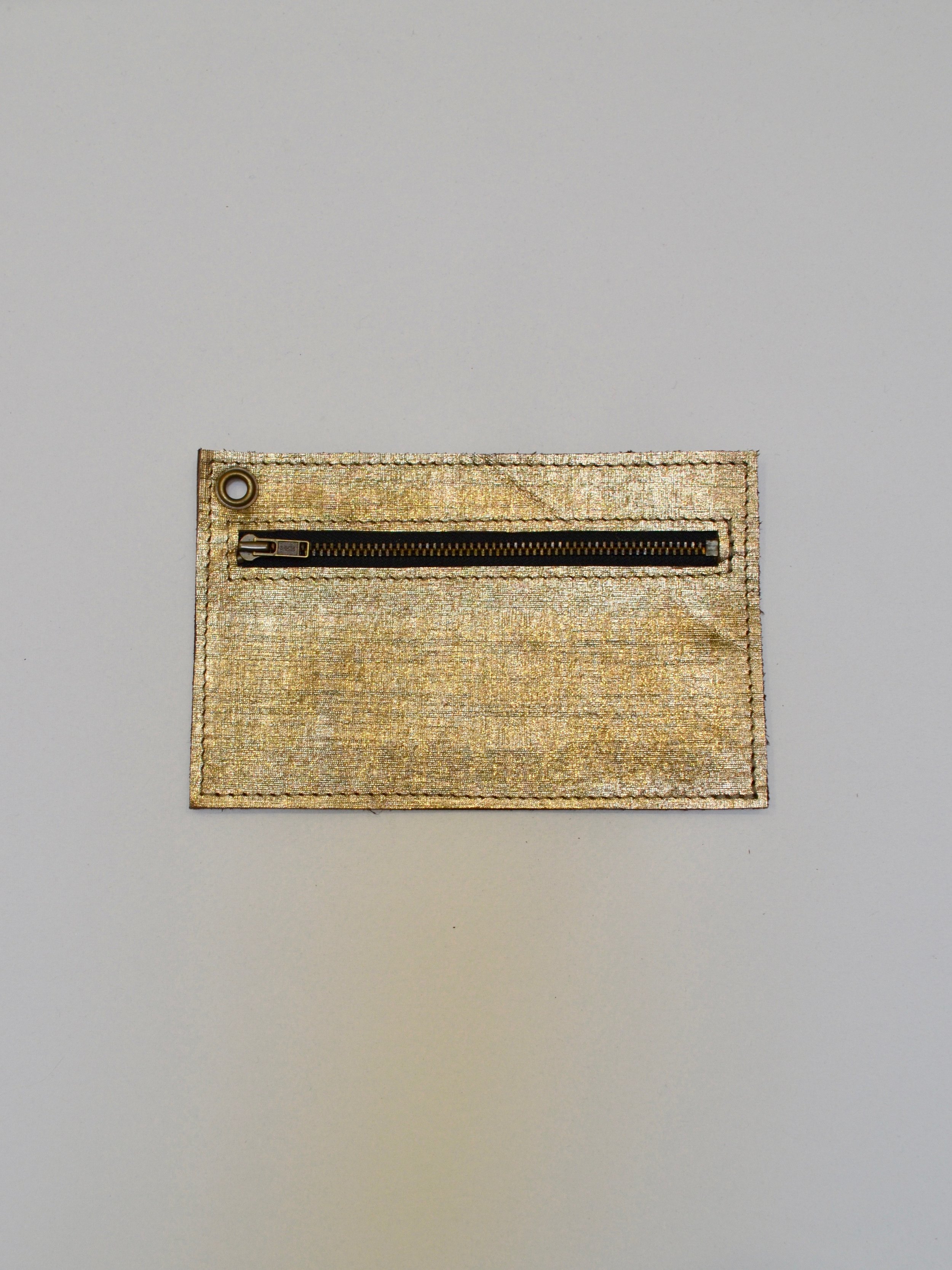 small single pocket pouch
Our small zippered single pocket pouch made from beautiful unique leathers.
Keep your change, phone or small essentials conveniently tucked away in your bag. We've added an eyelet so it can be easily clipped to one of our keystraps, you don't have to worry about losing it in the bottom of your bag or accidentally dropping it. This is especially great for traveling, keep your valuables firmly attached to you, but because the weight is carried by the bags handle, it doesn't look like you've got anything in your bag.
If you need the pouch and not your bag, unclip the keystrap and turn it into a wristlet! You can use our 15" strap as a single loop, or if you've got the 20" you can double wrap. The small and large work great together clipped on to the same strap.
It is important to us that we create as little waste as possible, so all of our pouches are made from the off cuts of our one of a kind leather bags.
Phones roughly 2 1/2" X 5" fit nicely in this pouch.
Dimensions: 4 1/2" X 7"
Zipper Length: 6"
Note colour may vary slightly from screen to screen.
Please allow 1-3 days before shipping as we try to ship in batches as we are a small operation. Thank you for your patience.